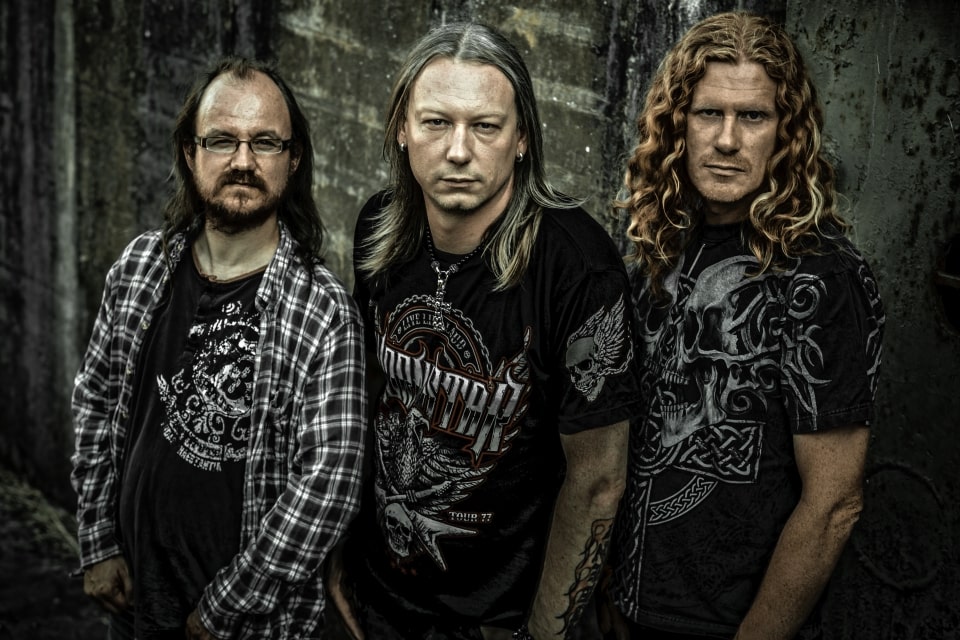 Denmarks best selling power metal band Iron Fire is still alive and kickin'.
19 years ago when a new millennium was entered, the Thunderstorm album struck the world and is today considered a Danish power metal cult classic. Seven albums later the band still breathes as vibrant as ever, and although there have been various line-up changes, founding member Martin Steene and his sidekick Kirk Backarach pushes the boundaries of the band. In addition to Steene and Kirk, another founding member joined the battlefield, as original drummer Gunnar Olsen rejoined the band in 2015, after 15 years of absence. Iron Fire is therefore now a three-piece band that still clings on to melodic old-school power metal as it was meant to be played. The music, however, is never still and is devolved over time. From the dark epic of Voyage of the Damned, over the rock n roll influenced March of the Immortals, to classic power hymns like Wings of Rage. But first and foremost Iron Fire takes power metal very literally, as the common denominator in the music is, and has always been power - with a capital P…
Live:
Iron Fire has toured in Europe with U.D.O. Primal Fear, Demon, Seven Witches. They have also supported acts like Saxon, WASP, Doro, Kamelot, and Royal Hunt.
Members:
| | | |
| --- | --- | --- |
| Martin Steene |   | Vocals & Bass |
| Kirk Backarach |   | Guitar |
| Gunnar Olsen |   | Drums |
Discography:
Information:
Interview-requests, promo-pictures etc.: This email address is being protected from spambots. You need JavaScript enabled to view it.
Booking:
Contact for booking: This email address is being protected from spambots. You need JavaScript enabled to view it.