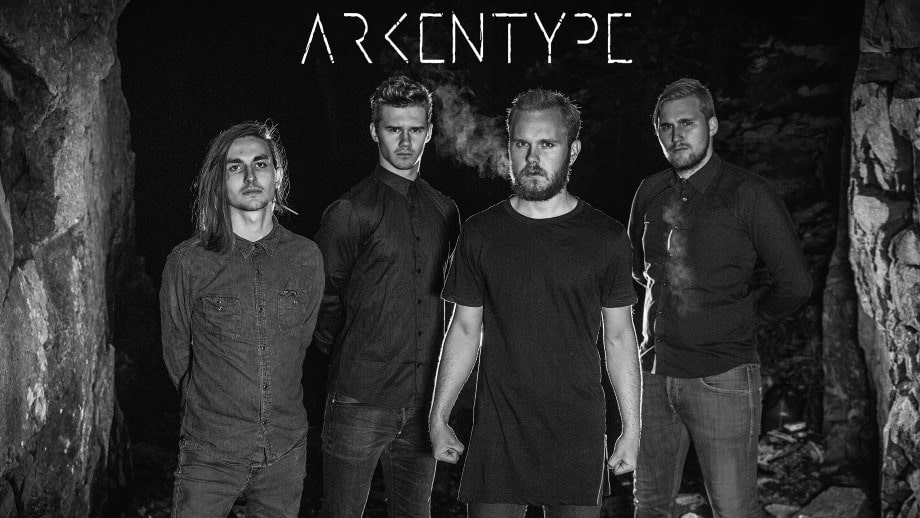 With a raw, true and honest sound, Arkentype is a breath of fresh air in a rather stagnant scene of modernized metal. With great passion expressed through heavy and technical rhythmic patterns, blended with beautiful melodic and symphonic passages, Arkentype will leave you battered on the floor wondering what knocked your teeth out.
Genre-wise their music is best described as Progressive Metal, but the band themselves does not see this as a limit and goes way outside the genre. Mixing the "new" progressive metal sound with their personal influences and experiences is what makes Arkentype a truly unique band.
Based at the music conservatory by the University in Agder (Norway), Arkentype produced, recorded and made the album Disorientated by themselves. Then sending it to Daniel Bergstrand and George Nerantzis (Meshuggah, In Flames ++) at Dug Out Productions in Sweden for mixing and mastering.
The band has built quite a hype for themselves in the Norwegian underground. After releasing just small video clips and photos during the recording of their album Disorientated, they were booked to the metal festival Southern Discomfort. With the release of the music video for the single Ashes and Dirt, the band's journey for world domination has begun.
Members:
| | | |
| --- | --- | --- |
| Kevin Augestad |   | Vocals |
| Kjetil Hallaråker |   | Bass |
| Simen Meland Handeland |   | Guitar |
| Simen Sandnes |   | Drums |
Discography:
Information:
Interview-requests, promo-pictures etc.: This email address is being protected from spambots. You need JavaScript enabled to view it.